Key words!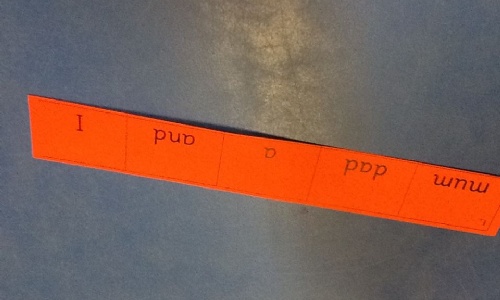 23/11/18
What a fantastic start to the week we had with so many grandparents and parents coming into see us and our classroom. The Badgers sang some songs and showed their special people some favourite activities and even how to do some handwriting! Thank you to all of you that came, the children really enjoyed having you here.
We have been working hard this week at accurate counting and practising this throughout our environment. What can you count at home this weekend?
Reading records have been given out and the children are enjoying their new books. Can we please ask that you record the reading that you and your child do together in the yellow record book provided. This just helps us to check that the book has been finished before we whisk it away and change it! We have given out some key words for children to cut up and learn by sight alongside their books. It might be a fun idea to keep these words in a special box or tin at home to use over the year. Please help your child read and write these words as often as possible; we will send out the first three sets over the next three weeks.
Badgers are proud to announce that in the Nativity, they will be playing the part of mice and joining in with lots of singing and dancing. Please can we ask children to bring in the following costume items of the same colour by Monday December 5th: leggings/jogging bottoms/trousers/skirt and a long-sleeved T-shirt in brown, grey, light pink or white. Please can you place these in a named plastic bag and these will be kept in school until the show. We will provide a mouse head dress made in class to fit each child. Many thanks for your support with these costumes, we are very thankful. Please do see a member of staff with any questions or issues relating to the costumes.
Have a lovely weekend,
Best wishes,
Miss Lever and Miss Harper