Reception Commentary Friday 21st October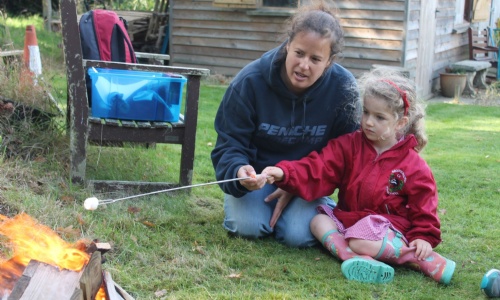 An idyllic autumn afternoon making bonfires and roasting chestnuts.
Thanks to all for enabling us to run yesterday's adventure. The children were a credit to you - relaxed , happy, interested and ready to learn in the great outdoors.
Today we are looking forward to welcoming Grandparents into the school. The children will be outside enjoying their hockey, and any masters players should very much take th opportunity to join in. After this we will be having our assembly. I believe there will then be chance for a cup of coffee, before we head off to the church - not St Nics to toast marshmallows today, but St Saviours for our Little Flames Service. We hope there will be some Grandparents who are able to join us for that special time.
I hope you all have a great day and the children afgain find that something which inspires them.