Reception Commentary Friday evening 4.11.2016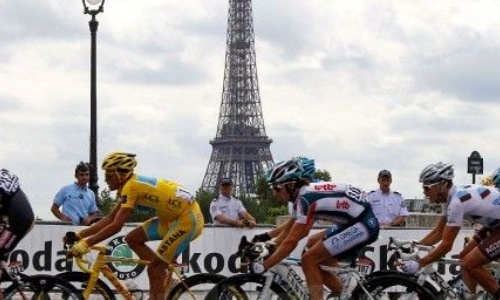 As we reach the half way point in our French fortnight, construction of the Tour Eiffel is well under way.
Tour Eiffel
Our tower is being built to reflect different lights, thinking of the effect that the low sunlight has during our observations in the magnificent autumnal days in which we have enjoyed 'playing out'. The children have worked well in co-operation with others to construct the iron struts and have thought (though perhaps just fleetingly) about the strength these shapes give to the tower.
Tour de France
We are very excited about our forthcoming race. The children have tonight brought home their race packs for next week's Tour de France so please could you check book bags for these if you have not already seen them. According to the details sent out we have provisionally gone for Tuesday as being race day, and are thinking of saving the art masterclass for the Wednesday. The reason for this is that as of today the weather forecast is suggesting a bright and clear day on Tuesday and rain on Wednesday. Could you please let me know if either day causes problems or you have made arrangements to be able to attend the race. Please remember that, as previously mentioned, there will be other opportunities to attend events though I will look into doing what I can to accommodate everyone. We will make a final decision bearing in mind all factors including the safety of the children, on Monday evening.
Importance of Preparation and Experience.
If you could take a little time to go over the race day instructions with the children and give their bikes a quick safety and tyre check over the weekend that would be appreciated. Please note that your child's preferred type of bike may be used - so balance bikes, bikes with stabilisers, bikes without stabilisers, or even scooters or trikes may be used, and these should be brought in on race day. If you wanted to have a dry run at bringing the bike in, please be aware that children may cycle into school and there are racks for bike storage just inside the gate so you could do this on Monday. Again the tour is a fancy dress event, and it would be great to have the children come into school as cyclists, sportsmen or women, or wearing a combination of blue, white and red. One of the outcomes we are looking for in staging this event is for our children to experience and understand the feelings and emotions that the preparation and participation in such an event will promote. Some will be in their element, whilst for others it will be quite a challenge. For this reason we have had practices within the class, but a little discussion before the event at home would be great as well. One of Brock Primary's finest ambassadors for sport, who is now in year 6, found Tour de France day a real challenge as they hadn't experienced the level of attention focussed on them in such a context before, and found it hard to cope with being in the limelight. I have always been extremely proud of that person, who is not only an excellent ambassador for all sport, but also a top flight competitor. She has trained for, and represented her school in pretty much every sport we offer, excelling in and representing the New Forest District in tennis and table tennis, and going on to represent the County in the Nation's Capital city of London. Exceptional when you consider the nature of table-tennis, a sport in which there is no team to blend into.
French vocabulary
As part of our appreciation that people from different parts of the world speak different languages this week, the children have regularly practiced speaking and singing in French, considering:
The days of the week (lundi, mardi, mercredi, jeudi, venredi, samedi, dimanche) We have a song - ask them!
Different colours (specifically rouge et vert for meal choices)
How to say please (s'il-vous-plait) and thank you (merci). I heard Oli chanting this whilst playing in the role play area during the afternoon (result!)
How to say hello (bonjour, ca va ?) This is done regularly, but also within another song, thinking about how people and animals greet each other. The repetition in the songs enables the children to familiarise themselves with key vocab and also enables them to familiarise themselves with French constructions and perhaps more importantly to perceive speaking in a different language as something you do rather than something to be self-conscious of.
The vocabulary used to describe the parts of our bodies as performed after last week's French cafe. (I remember in a past life teaching these to children in English in year 2 as part of the science curriculum - how things move on!)
How to say grace in French. Those who have been able to come into the class may have heard our class prayer before lunch (Dear Father God, Bless this bunch as we munch our lunch). This week we have learned a French version - Nous vous remercions Seigneur de toutes vos bienfaites.
The children have loved speaking and singing in French, so if you are able to continue this at home that would be grand. If not the experience at an early stage will always remain with them to be brought to the surface in the future when the opportunity arises.
Rhinefield re-visited
It was idyllic in Rhinefield on Thursday afternoon and as part of this adventure the children were able to appreciate the landscape we are privileged to enjoy in the New Forest. This now leads onto an appreciation of this term's artist Claude Monet and the content and styles he used as one of the great impressionists. Provisionally on Wednesday next week between 10.30 and 11.30 we will be having our Monet Masterclass. This is again subject to confirmation as we are dependent on the availability of the great artist! Yet another opportunity to dress up and express ourselves in another light, so be aware this is coming up and keep a lookout for further details. The children were able to clearly see that some trees had broad leaves which were decorating the countryside with their autumnal colours, falling like rain in the gentle breeze, whilst others had very vivid dark green needles. We will take that thought forward to our visit to next week's adventure at Mr Sharp's Furniture Workshop . . .
Thank you.
Thanks to the growing number of parents who have been able to find the time to come into class and join in our day. I know this is not possible for all but something of great value I believe both to you, the teachers, and the children, for those who are able to avail themselves of this opportunity. One of the things this has enables us to do is to change reading books, library books and key words twice a week (Monday and Friday). As time and effort is being put into this, please do take a little time to share books and practice key words with your child. This will help build strong foundations for all our children
And finally . . .
I hope everyone has a great weekend and look forward to Monday and catching up with all the children's news.