Reception Commentary Friday 18th November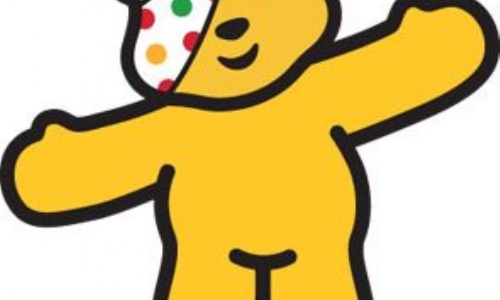 Badger Class raise over £205.00 raised for Children in Need.
Children in Need.
Many thanks for your generosity with sponsorship, restaurant tips, and donations for the children wearing holiday clothes in school. This has enabled the Reception Class to raise over £205.00 for Children in need. I spent a rather cold night at Salterns sailing club, of which Brock is an Associate Member, last night as my daughters were competing in the 24hour sail for children in need there. Whatever you got up to I hope you hd a good time.
Number.
We have taken the opportunity to do some work with this money, counting in 1s, 2s, 5, and 10s, and beginning to think about comparing values. As some children had their maths rotation before you had the chance to collect and send it in, we are going to be responsible for bagging up the money collected, which again we will put into our rotations.
Physical Activity
We enjoyed hockey in the morning and had the opportunity to play outside during self selection actvities yesterday afternoon.
Reading and phonics.
Thanks to parents who have helped out with changing books and key words, and well done to all for their efforts with phonics, The children are being introduced to a variety of strategies upon which to call to enable them to become fluent readers now. The Oxford books encourage picture and context cues, the sight words give the children a bank of words they recogniseo on sight, the phonics books give them a phonic structure to use,and library books enable them to listen to stories or tell stories using pictures. I think we've got all bases covered.
We have left the On the Bus ditty book with everyone for the weekend. We would expect, if the children have done a little each day, at home on a one-to-one basis that there will be those who are able to read the ditty book and have a good go at all activities with support. Please encourage your child to read the book to any and everyone over the weekend with expression and for enjoyment.
Being special
We had some great interviews today, about which I will report in greater detail in due course.
I hope all have a great weekend.