Reception Commentary Monday 5th December.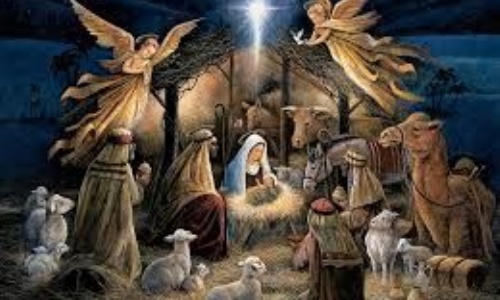 Preparations for Nativity in full swing, and information for the fortnight ahead. It may be worth returning to this article when you have a few spare minutes. Please spread the word.
The Nativity
We had a lot of fun on Monday establishing regular dance partners, perfecting the finer details of our star dance and practicing skipping with our friends. After break we walked to St Saviours for our technical rehearsal and were able to get some idea of how the dances, songs and story would come together in the church.
If you have star costumes ready, please bring them into school this week. Tuesday and Wednesday would be ideal, as parents are in the building for phonics anyway, but we would like to have all costumes in by Friday at the latest, so we know they're all in place. If there are any questions or problems with these please do let me know.
This week's rotation
As we continue our make and create activities over the course of this week, our display wall will re-tell the story of the first Christmas under the twinkling stars in the skies over Bethlehem. I am especially enjoying seeing the phonic camels coming together, Mrs Groves is helping to design some very regal attire for the kings, and the children are enjoying being let loose (independently!) with pots of glitter to create stars and pallets of paint to create colour blocks for our village . . .
Reading books and key words.
Also on Monday Mrs Lamb and Mrs Morris were on fire changing books and key words with the children, ahead of our departure to the church. Many thanks for the help many of you are able to give with this.
Please persevere with the reading aspect of the early morning phonics before picking up the pencil. The children should be able to tell you the whole sentence they will write before going anywhere near a pen. Again yesterday the children I worked with did not pick up a pen, but were focussed on reading, sounding out, re-reading and making sense of text for a focussed 10 minutes.
Outside Adventure.
With regular Church visits, Nativity performances, the staff inset I have been asked to lead, and hockey, tag rugby, gymnastics and handball competitions, alongside the general hustle and bustle of the end of the Christmas term, I have decided not to go out on adventure over the final two weeks of term. I have thoroughly enjoyed the adventures we have undertaken this term, and am very grateful to the parents who have helped make them such exciting afternoons. Our outside adventures will resume in the New Year, when we are also hoping to have the Reception canopy to facilitate providing meaningful daily provision both inside and out.
Looking ahead - Christmas hats.
We have something of a tradition in Reception, where the children design and create Christmas hats to wear during their Christmas lunch in the final week of term. You will have realised, during the course of the term, that though Reception do not have official homework, there is a lot of interaction with the children's work that parents can get involved in. (Preparations for role-play activities, special objects, photos and books, suggestions to extend class work for example with money, follow-up at home from phonics first thing, writing Christmas cards etc.) The Christmas hat opportunity can again be approached as you wish. In the past we have had a large range of hats. Some where the actual creation has clearly relied on parent input, with parents bringing to reality an idea conceived with their child. Others have clearly been created entirely by the child themselves overseen by parents. BOTH APPROACHES ARE EQUALLY VALUED, and we realise the finished articles will be different. Time permitting, we will have a hat parade during which the children will walk down the catwalk, and answer such questions as their favourite part of the hat, the most difficult thing to make, and whether there were any little stories from the actual creation of their hat that they would like to share.
Advance warning of Christingle.
Another time and date to put in diaries is 2.00pm Thursday 15th December. Foundation and key stage 1 will be holding their Christingle service in the school hall and, as long as we are allowed to use real candles this year, it is a truly moving assembly, to which parents of those involved are very welcome.
I hope and believe that there is something here for everyone, and that both parents and children enjoy the coming weeks. Information regarding parties and performances will be given as needed. However, please do not hesitate to contact me if there are any questions arising.