Year R - Welcome Back!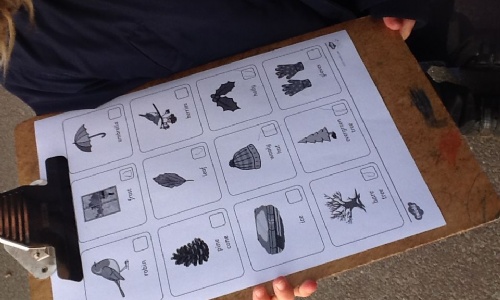 Welcome back Badgers! We hope you had a fantastic break; it has been great hearing about some of the fun you have clearly been having!
This term we will be intrepid explorers and our adventures will take us to the Polar Regions where we will find out about some of the indigenous animals and climate. We will be comparing this with our climate at home whilst looking for signs of winter in our immediate environment. We started off our learning this week with a winter outdoor scavenger hunt!
The children will be continuing their daily phonics input and this week we have focused on j,v,w. Please continue to read as often as you can with your children at home. A very big well done to all those who completed the reading challenge over the break – fabulous to see all those fun and exciting places you found to do some reading! More key and tricky words will be sent out at the end of next week.
Please could children bring in one or more boxes (around shoe-box sized) covered in white paper. We will be using these large bricks to build igloos! We are also in need of a cuddly toy penguin for our writing area next week – please let us know if you have one we could borrow! Many thanks.
We hope you have a lovely weekend,
Best wishes,
Miss Lever and Miss Harper