Year R 1.2.19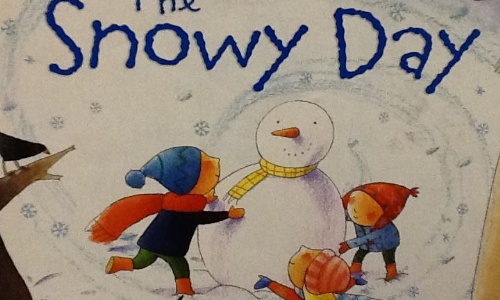 The children have enjoyed finding out about the Inuit lifestyle and have been very involved in making their own information books and designing shelters for polar animals this week. They have been so excited about the snow today and we dashed outside to play in this afternoon's flurry!
Thanks to those of you that have added photographs to your child's learning journal; this is really helpful to us as we continue to build an all-round picture of their learning journey. Please do continue to check Tapestry and 'like' or comment where you can!
Reading books will be changed every Monday. With this in mind, we ask that books and reading records come to school every Monday and that you check your child's book bag on a Monday evening and as part of your reading together, write the book title in the record book. When the book has been finished, please write as such in the yellow book so that we don't change a book that has not been finished. Please feel free to write reading related comments in the record book for the teachers, but if there is anything urgent or personal, please come and see us directly. Reading books will sometimes be changed in addition to the Monday change, depending on time-tabling and additional adult support. Many thanks to our helper parents for facilitating this task.
We hope you have a lovely weekend,
Best wishes,
Miss Lever and Miss Harper