Yr R - Happy Easter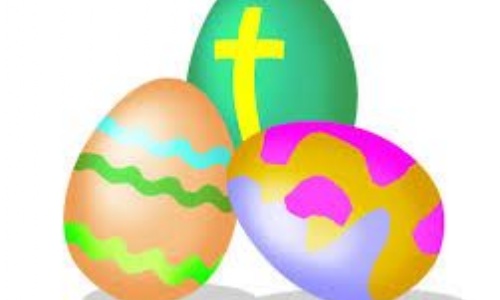 What a lovely, bright and sunny start to the week we have had to celebrate the final week of the Spring Term!
This week we have concentrated on the Easter Story and we have been really pleased with the concentration and consideration that the children have shown. We have read stories and listened to Father Francis in church talk about the meaning of Easter and its importance for the Christian faith. The children have been thinking about some of the activities they might do over the holidays. When we come back to school, we will be asking them to talk to the class about any special traditions that they may have at Easter/Spring time, such as a big family meal or going on an egg hunt. If you have any photographs to bring in that would be really helpful, as it will help to encourage them in their thinking about family celebrations and what is similar or different to their friends.
In phonics this week we have re-capped ou (shout it out) and air (that's not fair). Look out for these in your reading over the Easter holidays!
Well done to all the children on another great term of learning and growing – welcome back to Joseph; everyone is delighted to have you back!
We hope you have a peaceful and relaxing break,
Best wishes,
Miss Lever and Miss Harper