Yr R - Cars!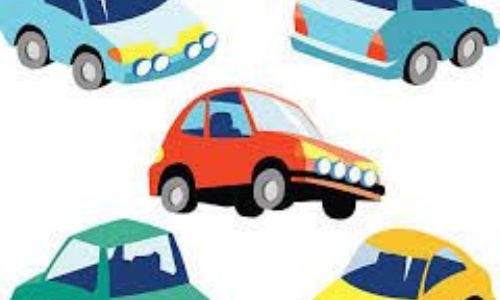 Another short week sees us rattling towards half term already! Many thanks for contributing towards your child's learning journal by completing the technology questionnaire handed out last week.
Still on the theme of transport, this week has seen us exploring cars, making our own, creating and discussing car journeys and fact finding in books. Next week we are looking at planes and may even have a visit from a proper pilot! If you have been on any plane adventures or have any stories you would like to share, we would love to hear /see them.
In maths we have been thinking about halving: numbers, cakes, groups of people, shapes. Trying to gain an understanding of what half is, what it might look like and how to halve groups. We'd love to see your pictures of halving in action at home – perhaps sharing treats with a friend/family, sharing vegetables out on a plate, can you put your teddies/dinosaurs/cars in to two teams? How many in each? Practise saying "half of 4 is 2 etc…".
Phonics this week continues a journey through the vowel digraphs – the trickier ones that require much over-learning at this stage to fully embed them. See if you can spot these in books this week: air (that's not fair), ir (whirl and twirl) and ou (shout it out).
In writing we are working really hard towards our Early Learning Goal of forming simple sentences which can be read by ourselves and others. We are trying to remember full stops, finger spaces and capital letters. It would be really helpful if you could reinforce these key points in any writing you do together at home.
Have a lovely weekend together,
Miss Lever and Miss Harper