Yr R - The Very Hungry Caterpillar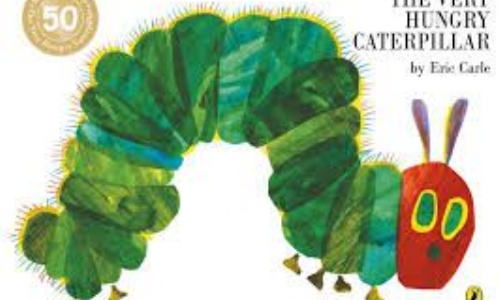 We can't believe that we are now entering our last half-term in Badgers! We are really looking forward to learning all about our new topic 'Mini-beasts' and hopefully lots of sunshine after a soggy end to the week!
This week we have been reading 'The Very Hungry Caterpillar'. In Literacy we have been sequencing the story, writing books to re-tell the story and writing sentences all about the caterpillar's adventures! We have linked the story to the life-cycle of the butterfly and in maths, the passing of time and days of the week. We have also been revising addition and subtraction and working on revising the meaning of + - = signs and the language of smaller, greater, more and less. It would be great if you could reinforce this at home and practise saying the days of the week in order.
In these last few weeks, reading continues to one of our highest priorities aiming to confidently read a sentence before our move to KS1. Please continue with daily reading and tricky word practice at home, as this has such a great impact on embedded learning.
Phonics this week revises the journey through the consonant digraphs. See if you can spot these in books this week: sh, ch, th.
Have a lovely weekend together,
Miss Lever and Miss Harper