YR - Minibeasts galore!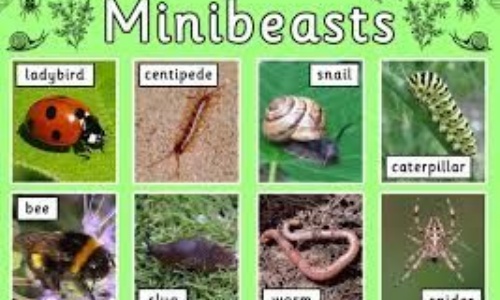 We have really enjoyed immersing ourselves in our mini-beast topic this week and have read the story of 'The Bad-tempered Ladybird.' We discussed settings and character and talked about the ways in which the ladybird could have shown more kindness to her friends.
In Literacy, we have been writing sentences about the story and trying hard to use the long vowel digraphs (ay, ee, igh, ow, oo) in our reading and writing.
In maths we are consolidating addition and subtraction vocabulary and introducing the concept of number bonds to 10. Please can you practise the latter at home e.g. 0+10, 1+9, 2+8 – what happens if you swap over the numbers?
Phonics this week revised the journey through the consonant diagraphs. See if you can spot these in books this week: zz, qu, ng, nk.
We ended the week the week with an exciting minibeast hunt. We talked about and observed the differences and similarities between them. Some of the children have brought home little pots to see if they can find some other minibeasts in the garden!
Have a lovely weekend together, let's hope for some sunshine!
Miss Lever and Miss Harper