Reception Commentary Thursday 15th ecember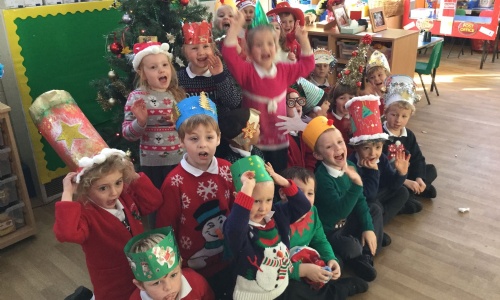 Christmas hats, Christmas lunch and Final Nativity in the evening. Hats off to all for a sterling performance.
Well done to children for being star dancers and enthusiastic singers for our Nativity.
Congratulations too, on the excelllent accounts you all gave of creating your hats and taking part in our hat parade.
I hope all are ready for this morning's pantomime, making Christingles and this afternoon's service.