Year R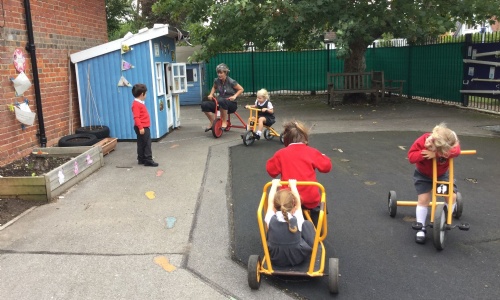 I am so pleased with all the new Year R children. They all did so well settling into the new routines of school. Lots of us, including myself and Mrs Groves, were exhausted by the end of the week. I hope you've all had a chance to recharge batteries and enjoy the sunshine over the weekend.
I have added some pictures to our photo albums so you can see what the children were getting up to in their first few days.
On Monday we welcome the whole class together for the first time. You are most welcome to come into the classroom and settle your child for this week, but if your child is saying they are ready you can say goodbye at the door and let them come in by themselves.
As always, do come and see me if you have any concerns or questions.
Clare