Reception Commentary Friday 16th December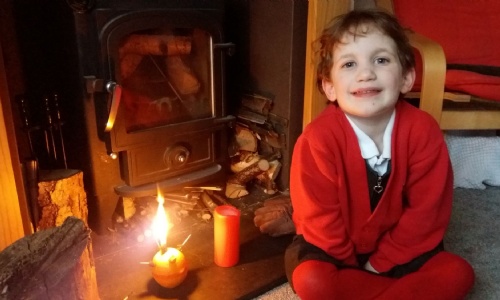 We had a really good 'Christingle making workshop' on Thursday morning.
There was real interst in learning abut the signifiance of the Christingle in class on Thursday morning, and a real buzz as the children gathered resources and assembled their Christingles.
We had a contemplative time looking at a real Christingle and considering the significance of a lit candle. Thanks Kitty for your photo taking you experiences and learning forward at home.
With assembly and carols round the tree there won't be a lot of time today, but if children want to bring in their own games to play then please do so.