Year R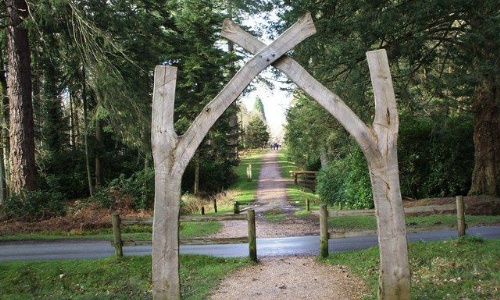 Autumn 2 Week 2 - Friday 15th November
Badger Class had such an amazing time on our Autumn walk yesterday. We were so lucky with the weather. The sun came out as we arrived and showed off the glorious autumn colours. We collected lots of leaves and other signs of autumn and had lots of good fun being out and about together. The children were well behaved and good listeners, particularly about not touching all the fungi we saw. Do have a look at all the photos in the album. Many thanks to the parents who were able to help and drive - without you these adventures can't take place.
Back in class we have been thinking about shapes and patterns this week. The children have had lots of opportunities to make repeating patterns with a wide range of things. We've even been on a shape hunt around the school today. You could have a look with your child for shapes around the home.
Next week our author of the week will be Helen Cooper and we will read Pumpkin Soup. We plan to make some soup too! On Wednesday morning we plan to walk into the village to buy our ingredients. I need a couple of parent volunteers to help with this. If you are available on Wednesday morning, please let me know. We will make soup on Thursday and would like to invite parents into school on Thursday afternoon at 2.30pm to join us to try some of the soup we have made.
It was lovely to see the parents who made it to the information meeting on Wednesday afternoon. Remember we are always available if you have any questions.
Don't forget to order your Christmas cards - last day for orders is Monday 18th November.
Have a great weekend
The Year R Team