Year R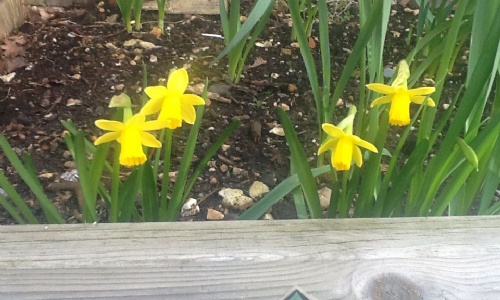 Spring 1 Week 5 - Friday 7th February
There are certainly signs of Spring in our playground as the bulbs we planted in the autumn are bursting into flower. It's been quite dry too, so we have been outside more this week. And what a busy week we have had. It seems so long ago we made flapjacks, but it was only Monday. We had our cricket session with Coach Ryan on Tuesday, on Wednesday we made owls with Caitlin, on Thursday we met some live owls and a falcon and today we have visited the church for the Little Flames service. We've certainly squeezed a lot in!
Some of the children came home last week with their first WOW (Walk on Wednesdays) badge. We track how the children travel to school most days, but to get the badge they must aim to walk to school on Wednesdays. Scooting and cycling also count towards the badge. If you live further away and need to drive you can park and stride with your child - park in the village hall car park and walk down to school - and this will count towards the badge. The children love logging their travel details onto the computer.
We seem to be having frequent water bottle spillages at the moment. Some of the water bottles are very large, with a large drinking hole which allows all the water to spill out if knocked over. We are easily able to refill bottles so a smaller bottle is much more appropriate.
Thank you to all those who remembered their library books this week - we certainly had more books to change. Thank you also to those parents who returned borrowed clothes to us.
Have a great weekend
The Year R Team