Reception Commentary Thursday 2nd February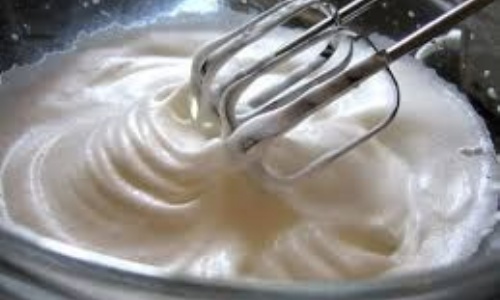 We had a lot of fun today.
After a rather sluggish start engaging brains and interacting with what was going on around them, the class woke up following our 10 minute (or so) relays. With the rain we were the only class out, but this just gave us more of a sense of space and the enjoyment of running free whatever the weather!
The relay was just the ticket and was followed by what I think is destined to become a regular favourite - the 'Badgers cooking extravaganza'.
The children were well up for this, and through leading questions applied their mathematical knowledge to weights and measures, temperature, and doubling and halving. Their responses were such that through talk the children realised they could explain their thinking and through explanation they drew on mathematical vocabulary to explain what they wanted to say.
Looking back on the lesson I think the basic premise was that Mrs Groves would whisk 3 egg whites and sugar together (using a hand whisk, a mechanical whisk and an electric whisk) to achieve stiff peaks, and Mr Pepin and his crew would attempt the same. Mrs Groves then picked a star baker to turn the bowl upside down over Mr Pepin's head and vice versa . . .
Interestingly the class was divided in their opinion as to whether this was in fact a good or bad idea! In the event all emerged unscathed and meringues were distributed at the end of the day for the children or their brothers.
Sadly there were four children without wellingtons so we were unable to take the class stomping around in the mud on the common after lunch. Could I please remind everyone to have wellingtons in school at all times so that we can avail ourselves of every opportunity to get outside in future. As luck would have it on this occasion, the giant had sent us down some balloons, so we had fun in the hall adding balloons to our core strength session.
The vast majority of the class stayed on for multi-skills after school and had fun playing balloon volleyball. They did remarkably well.
So all this brings us to Friday once again, and the end of another week. The weather threatens to be on the windy side tomorrow, so the children will need to have hats, gloves, and waterproof jackets (along with wellington boots) for the morning.
I hope all are having a restful evening andI look forward to seeing the children in the morning.