Year R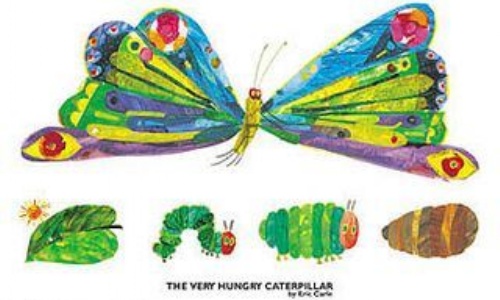 Hello everyone,
The children in school are seeing the lifecycle of a butterfly in real live action. We were all amazed by how enormous they had grown over the weekend. We're now waiting for them to spin their cocoons (or chrysalis). It's very exciting.
I hope the children at home enjoyed the story of The Very Hungry Caterpillar, read by Eric Carle. The children wanted to know how old he is so we looked it up - he's 91! (Only 83 in the clip we watched but still looking good.)
Attached is the learning for Tuesday.
Clare