Year R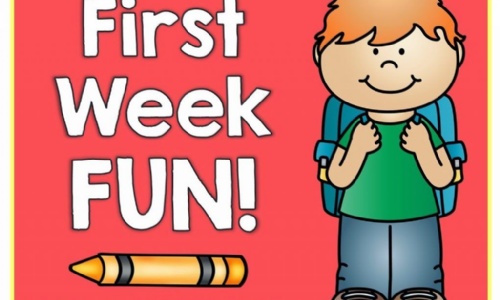 Frirst Week - Friday 18th September
A huge well done to everyone - we've all made it to the end of our first week at school. A big thank you to all of you for supporting the children as they made their first steps into school. We have been delighted with how well the children coped with the new routines, they have all been superstars and we look forward to having them all in from Monday.
Hopefully you have been able to activate your Tapestry account and will be able to see what activities your child has enjoyed in school this week. Mrs Groves and I are still busily publishing their observations (Group B observations might not all have been published yet!) Any problems accessing your account, please let me know. We would love you to comment on the observations we post and you are able to post your own observations of home activities too. This helps us build a picture of all your child's achievements at home and at school.
Just a few reminders for you. Please make sure that all your children's things are labelled, including snack pots and water bottles, which must be for water only - no squash or juice. Many thanks for all the shoe boxes. There are a few children who haven't yet brought in a PE Kit. Please bring this in on Monday, if possible, as we will try and get all the children changed for PE next week.
We hope you have a great weekend, let's hope this weather continues. We will see you all on Monday morning at 9am.
The Year R Team