Year R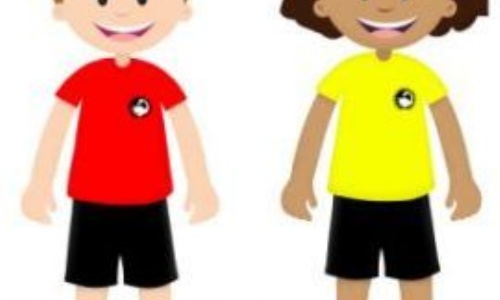 We have had another busy week in Badger Class. We have continued to learn more letter sounds and the rhymes to help us write them and have all been practising writing our names.
It was my turn to do class worship on Thursday and so we continued the theme of 'friends' and introduced the Year R children to the rest of the school. The children loved saying hello to the camera and seeing themselves on our big screen. Badger class were delighted today when we received a message from Year 6 saying hello to us. The children are all making lots of new friends within the class, which is lovely to see.
On Tuesday the children who had their flu vaccination were all fantastic for the nurses. We were on hand to hold hands and support the children, but they were all very brave!
We had another go at getting changed for PE this week. This is an area where lots of the children need practise and you can help at home. The children need to be working towards independently getting dressed and undressed and so need lots of opportunities to do this. Please encourage your child to get themselves dressed in the morning and undressed in the evening. They need to be able to put their own shoes on too. We are there to help and support for the tricky bits, but with 24 children in the class we cannot change them all!
We have managed to be outside enjoying the autumn sunshine this week. Thank you for remembering their coats everyday. The children have been using a sand timer to take turns on the trikes and are starting to organise this themselves. We have also checked on our worms, who all seem happy, too.
Have a great weekend,
The Year R team