Reception Commentary Sunday 26th February Half Term 2017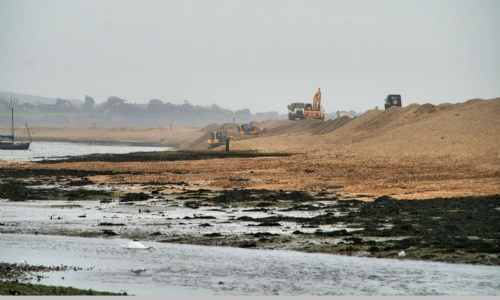 I hope all the Reception children have enjoyed a well earned break and are feeling re-energised for the second half of the Spring Term.
We have a very exciting six weeks ahead, and are confident there will be something that appeals to each and every child amongst the topics, adventures, routine activities and special events to come. Please read on for information about topic, role play, outside adventure, multi-sports and phonics first thing (response journals).
Adventure, Role Play and Topic Projects.
Hurst Shinglebank Adventure
We have planned three adventures in the first, third and fifth weeks of this term. Our adventures so far have been predominantly in and around the forest. This term we plan to change our perspective to visit and explore two coastal locations and types of beach on the outskirts of the New Forest National Park. We will continue to develop our awareness of the natural beauty which surrounds us and Spring, Easter and New Life topic Projects will reflect the changes in the seasons.
Veterinary Surgery, Flower shop and Farm shop Role play
Our role play areas now include a vet's surgery, flower shop and farm shop for the children to play in and think about how we can care for living creatures.
Outside Adenture to Hurst Shinglebank.
This Thursday we are going to be beachcombing down at Milford, taking in a little of the shingle bank during our walk. Though the forecast remains stormy for the first part of the week it looks like the winds are slackening and the clouds clearing later on.
Spirals, The snail and 'LES BETES DE LA MER'.
We will be discussing and sorting our 'treasures' from the adventure back in class and adding them to our stores of natural resources with which to play in our fast developing outside classroom. The hook for the first two weeks topic work will be 'spirals' and as part of our 'learning suggestions' we plan to introduce the children to some of the work of Matisse.
Advance warning about Foundation and Key Stage 1 Multi-Sports
There are more occasions than not, where I am out of school this term on a Thursday evening with spring fixtures, so please consult the sportsweek commentary at the weekend for up to date information. On the weeks that I am unable to do a Thursday evening, I propose to offer an alternative of Tuesday evening. Therefore I propose to run Multi-Sports on the following dates:
Tuesday 28th February (week 1) but be aware this is at the same time as pancake races.
Away both Tuesday and Thursday of week 2.
Tuesday 14th March (week 3)
Thursday 23rd March (week 4)
Thursday 30th March (week 5)
Please note these sessions are subject to confirmation. I will update this information on the Multi-sports page of the website, so it may be worth signing up to the RSS feed. You will not have to sign anything further for your child to attend, but it will help at the end of the day if the children know they are staying on for any of the above sessions. Sorry for the inconvenience and I hope the children keen to stay are able to do so.
Phonics First Thing.
I would like to change the phonics writing first thing from holding sentences using vocabulary from our ditty books to starting our response journals. On Monday I would like the children to create, alongside yourselves, a sentence to tell me something about their half term. When completing this task could you try to enable your child to practice employing the same strategies we used last term.
Think about choice of vocabulary to build confidence and self belief (eg 'holiday' is a green word the children can sound out, whereas 'half term' uses an irregular word and 'er' which we haven't yet taught).
As the children grow in confidence, however, encourage them to have a go at any word they want using the phonics they know. (This is known as developmental writing where words are spelled phonetically plausibly, though not necessarily accurately) Just curtail the never ending sentence that joins a jumble of thoughts not yet thought through into a sentence with and then . . .(Remember one sentence is one idea).
Continue to encourage the children to hold the sentence before thinking about writing it down, and continue to help them develop the ability to write without asking for every word by setting the expectationnow when you're still actually on hand.
Go over tricky words, red words, endings and syllable claps to break down multi-syllabic words into manageable chunks.
Check capitals for names and at the start of the sentence and write the first one in the air to start the children off.
Recap whole sentence before sarting to write and ideally leave your child to it.
I hope you have a lot of fun with this over the next six weeks. I will read each entry into the response journal and reply either takeing up on something written, or changing the subject if there is something else of interest we have covered in class. Remember the idea is to engage the children in their writing and to extend ideas, thoughts or topics in which they have an interest. Good luck.
Finally welcome back everyone. I hope you have a lot of fun in Reception during the weeks leading up to Easter.