Year R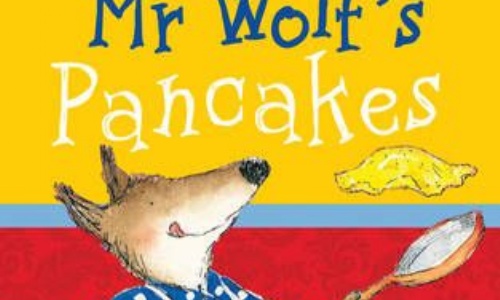 Home Learning - Monday 22nd February
Hello Everyone,
Here we are again, at the start of a new half term and a new week. I am ever hopeful that we could be nearing the end of home learning, we'll just have to cross our fingers until tomorrow's announcement. I hope you have all had a lovely half term.
As you will have read in the newsletter before half term, things will be slightly different with the inclusion of Wellbeing Wednesday in each week. Our aim is to have a screen free (or much reduced!) day, so on Wednesdays there will not be zoom lessons for phonics and maths. There will be a choice of activities offered, which will include creative and mindful activities.
This week our learning will be focussed around Mr Wolf's Pancakes, by Jan Fearnley. Our recipe for the week, which will now be on Wednesdays, is making pancakes. (If you made them last week - fantastic!)
The learning for Monday is attached below. I will organise new ditty books for you to collect on Tuesday, when I know for sure how many new books you need. (I don't want to jinx it by giving you all 2 new books tomorrow!) Please get in touch if you have any questions or concerns.
Best wishes
Clare