Reception Commentary Friday 3rd March 2017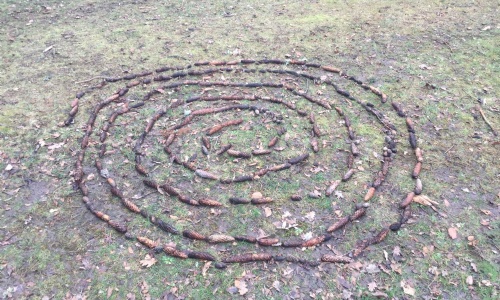 What an exciting end to the week we had.
I would like to pass on my thanks to those parents who were able to join us on our adventure to Hurst shingle bank on Thursday. The blue skies, sun, surf and the kite-surfer set the scene superbly and as those who were able to join us will know, the children very much enjoyed searching for stuff!
We are looking forward to sorting out our treasures next week and bringing together our thoughts using the photos we took for our response journals as part of our learning opportunities. We plan to bring life back to the seaweed we gathered and use it to inspire thoughts similar to those Matisse represented in some of his work. We also intend to let our imaginations run wild with the stories we can come up with to explain some of the more peculiar items we found washed up on the beach.
We are really getting into spirals now and have created a pancake story spiral to recount our pancake day extravaganza, which you can see in the corridor outside the classroom on your way to phonics on Monday, and the giant's friend has helped us to create a more defined and cosy book corner for the children to enjoy pursuing their fast developing ability to, and love of reading. We visited the library bus on Friday and chose some books for our class which are kept in this area.
A couple of advance notices going into next week are that I shall be out of school on Tuesday as I have been asked to manage the District Cross Country team on behalf of the New Forest School Sports Partnership. We have asked the supply agency for Mrs Long, who the children have got to know and love over the past term and a half when I have been out of class, so the lessons planned and daily routines should run as normal on that day. If helpers are able to come in as normal, then that too will maintain continuity for the children. Also Ballard are having an academic open morning on Friday 10th March so staff and children alike are very sad that our visit to play hockey has had to be postponed. I anticipate, however, that we will be able to re-schedule this for later on in the year and will keep you informed on developments.
I hope you and the children enjoy the weekend ahead and look forward to seeing everyone at some point in the week ahead.