Year R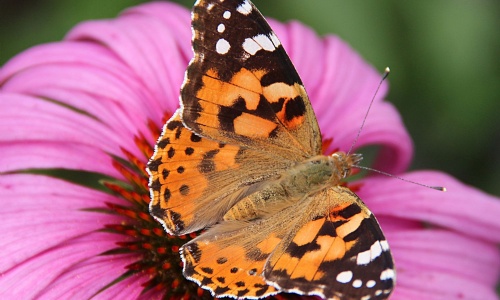 Friday Blog - Friday 2nd July
Hello Everyone,
What an exciting week we've had as we've watched our caterpillars - all 20 of them - emerge as butterflies from their chrysalises! We completed our caterpillar diaries this morning, drawing a picture of our beautiful Painted Lady butterflies. Then, with much excitement and a little sadness, we released our butterflies into the sensory garden. The children watched as some of them flew away into the trees, while others settled onto the flowers in our planters. It was amazing for us all to watch. (I will share photos on Tapestry later.)
The children are now experts on the lifecycle of a butterfly and are learning lots of other interesting facts about minibeasts. We have been reading an excellent non-fiction book called The Big Book of Bugs by Yuval Zommer, which the children are greatly enjoying.
We continue to have a real focus on reading, the children read everyday at school. I am so pleased with the progress they are making. Thank you for all your support, it is fantastic that the children are able to organise themselves by always having their books in school. Please keep up all the reading at home, it really makes a difference!
Whatever you're doing this weekend, I hope you have a great time and let's hope the football make us all smile!
Clare