Year R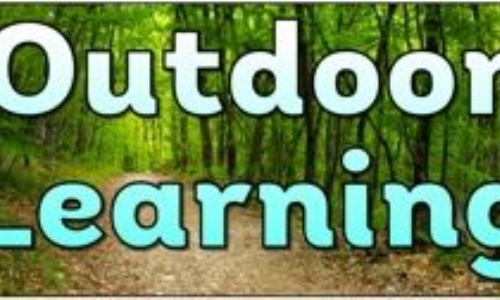 Outdoor Learning in our Forest School Area
As you may be aware, Dawn O'Malley, one of our parents, is a Training and Outreach officer for the Hampshire and Isle of Wight Wildlife Trust. We are very lucky that she has volunteered her time to facilitate some outdoor learning experiences for Badger Class in our Forest School Area.
These sessions will take place every Thursday morning after half term. It would be helpful for all the children to have wellies, waterproof trousers and a waterproof coat for these sessions - I know some children have this already.
Also, we would like to have an additional adult to help each week. If you are free on a Thursday morning and your DBS check has been completed and would like to volunteer, please let me know. We are hoping to continue these sessions throughout the year. If I have lots of volunteers we will draw up a rota.
I spoke with some parents about the DBS process. If you have filled in your form online, it should have instructed you to bring in your ID for us to see, as the next step. If you have any further queries about your DBS check, please come and ask.
I am very excited about our plans and am sure the children will love their learning experiences in an outdoor setting.
If you have any further question, please contact me in the usual way.
Clare