Year R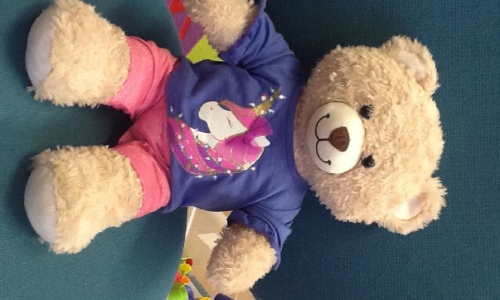 Friday Blog - Friday 12th November
Good evening everyone,
What an exciting day we have had. We received a letter this morning from a furry postman and when we opened it, there was a letter inviting us to go on a bear hunt. Badger Class were so excited - we followed the clues around the school until we found a bear on the field. The children are all now looking forward to when Bear will be able to visit them at home.
This week at Forest school the children all chose their own animal name and we have made name badges today which look fantastic!
It was lovely to see so many of you at our information evening on Wednesday. I have packs for the people who weren't able to attend, which I will send out on Monday. We will soon be starting to send reading books home. We will also be starting to learn keywords. Each child needs a small named pot to keep their keywords in. Please could you send one in early next week.
A quick reminder that library book change takes place on a Tuesday. Also, as you are probably aware, next week will be Holly's last week before she starts her maternity leave. We are all going to miss her so much!
Best wishes for the weekend,
The Year R Team