Year R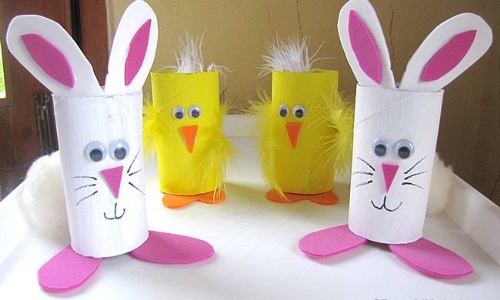 Friday Blog - Friday 1st April
Good evening everyone,
Another busy week, finished off by a chaotically fun Friday! Today we held our whole school Easter craft morning. The children worked in mixed year groups and visited 3 classrooms for a different craft activity. It is always lovely to see the children together in this way, the older children helping and supporting the younger ones. As a staff we have been waiting for this opportunity for over 2 years! We'd obviously also forgotten how exhausting it is and were all ready for a rest (and a large drink) by lunchtime! I hope you like what the children made, they all enjoyed the experience.
Sadly we said goodbye to Miss Pike today as her placement with us came to an end. We will all be sad to see her go, but wish her every success in her future career as a teacher.
Don't forget - we hope to make soup on Monday and would love you to join us at 2:30pm for a taste!
We wish you all a relaxing weekend. It's lovely to be writing this in the light, even though it still feels like winter!
The Year R Team