Year R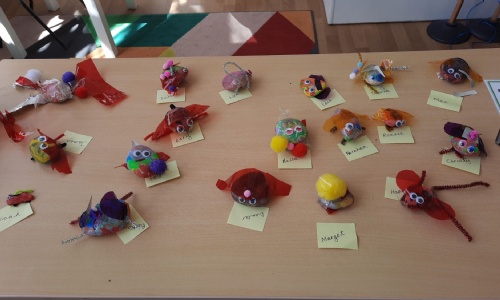 Friday Blog - Friday 17th June
Good afternoon everyone,
What a hot week it's been. I have been so proud of the children as they have been so sensible - wearing their sun hats, playing in the shade and drinking lots of water!
We've continued to keep our caterpillar diaries this week and cannot believe how much they have grown. They seem huge now and we are sure it won't be long until they start to turn into a chrysalis.

We made our own minibeasts this week too. We firstly painted some pebbles, which once dry we added eyes, legs and wings to. They all looked fantastic!
We have lots of books that we are sharing about minibeasts. The children are becoming experts at recognising whether a book is a story or information book. We are discovering so many interesting facts about insects. They loved today's book about worms, particularly as it mentioned worm poo so frequently!
Have a great weekend,
The Year R Team