Reception Commentary Friday am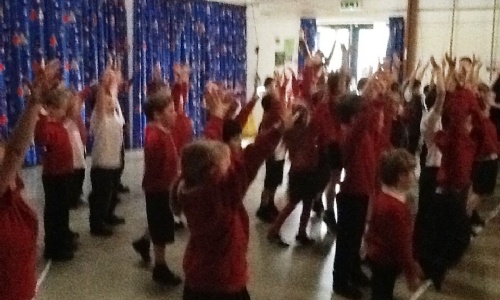 We had a lot of fun with The Tempest on Thursday. In the photograph with this article the chidren are learning their action poem with Abbie, the actress from the West End.
Everyone found something to their liking from the rotation of activities on offer, and participated in the whole school performance at the end of the day. We all took away some idea of the story of The Tempest and hopefully also a sense of fun, which for some may blossom into an interest in the theatre and perhaps even the works of William Shakespeare himself in years to come.