Badgers making themselves at home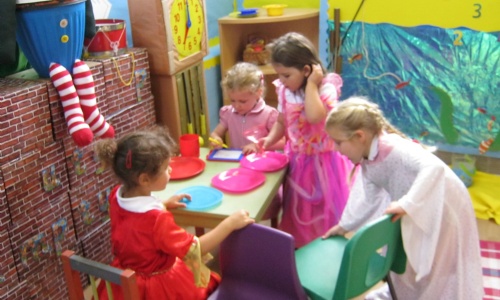 Both groups have successfully completed their second day which included a tour of the school, a chance to help Mrs Groves tidy up our gardens, make a fish of their own which they could catch with a magnetic wand and play pat a cake with the playdough. They also got opportunities to get to know and play with their new classmates both indoors and out and find out more about our Golden Rules.
We read a book about being kind and helpful and Mrs Groves and I looked out for those children who were really remembering this Golden Rule and those children got a sticker to put on their new sticker charts. We have some really helpful tidiers which is great and some very thoughtful and friendly children. It was hard to believe they had only been in for two days they seemed so settled. Lunch was easier the second time round too with extra people to help.
We had an unexpected surprise today when the school library bus arrived at school and we were all allowed aboard and choose some more books for our classroom. Don't wory Oceans group I picked some extra books for you too!