YR road safety tips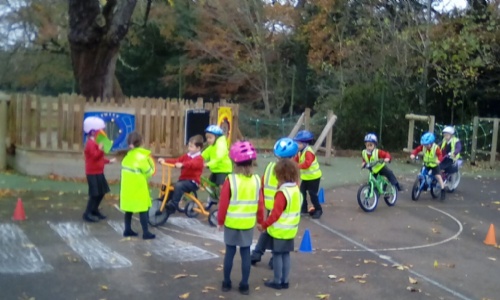 Year R Badgers had a great time on Monday showing off their biking and scooting skills and talking about some of the dangers that we might face crossing the roads. We talked about lots of different ways we can keep safe and they were very knowledgeable and helpful in giving advice to others.
You will find some of the top tips and advice the children gave in the attachment below and serves as a good taking point and reminder at this time of year with the dark and wet evenings upon us.
Many thanks for your support in bringing in bikes and necessary equipment!