YR sounds and songs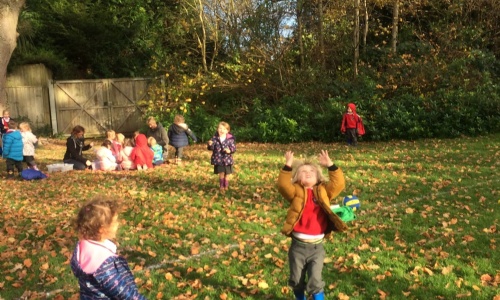 We have been continuing to revise our speed sounds and this week have particularly focussed on o, g, and k. We write k with a loop so revised the rhyme to "down the kangaroo, up and round the kangaroo and kick!" Hopefully we'll get the videos sorted soon, but the children have practised forming all these letters in school.
This week we have also been practising blending the sounds we have learned together to read and spell simple words. Using the sounds: s, a ,t ,p, i, n, g, c, o, g, m, d, e we were able to make lots of words - eg in, at, cat, dog, on, pen, man etc as well as stop and go which they used on their road signs. If you have magnetic letters at home have a play with these sounds and see which words you can make.
We have also been getting more familiar with the characters from the ORT reading books - Kipper, Biff, Chip, Mum and Dad and their dog Floppy. They may have brought pictures of some of these characters home with them.
As well as remembering so many sounds and now some words too the children are also showing how good their auditory memory is by begininng to remember some of the words to our Christmas songs. Hopefully we'll know a few more by the time you come to watch but in the meantime you may start to get to know their favourite songs from their singing at home.
We made the most of the windy weather yesterday in our Forest school activities and the children may have brought home the wind dancers and kites they made. There should be lots of wishes being granted as well as many leaves were caught!
You child should have brought home their new school photo proofs yesterday so you can choose which you prefer. Isabella's Mum tells me there is also a great photo of them in the special Reception class newspaper pullout today.
We seem to be accumulating more lost property from the children in Year R - cardigans, shorts and a whole array of hair accessories. Please continue to name all clothing, it really helps.