YR - Badgers on patrol.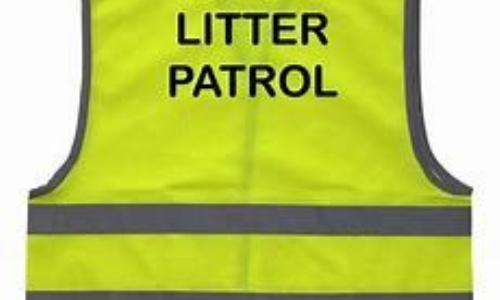 Arrangements for Monday 22nd January 2018.
On Tuesday, the Badgers were very interested to discuss and find out more about plastic pollution. We talked about and watched some clips of Sir David Attenborough showing us the dangers and growing cost of plastic pollution to our oceans. The children came up with thoughtful comments and their concern was very genuine. This started us talking about how we could look after our immediate environment.
So, on Monday morning we will be carrying out our own litter patrol of Brockenhurst. Our route will take us across Culverly Green towards St. Saviours, along Brookley Road before returning to school. The NFDC have kindly lent us some litter grabbers and some refuse sacks and they are even going to come and take away any litter we collect. The children will not be asked to touch any litter themselves and an adult will be responsible for the litter grabber!
The children will be put in to teams with an adult - the children's role is to spot and identify litter and potential hazard items to the animals in our environment. We will count and sort the litter which we will then use further in our maths learning next week. We will also explore the notion of reusable bags, think about their design and ways we could encourage people to use them.
It would be great to get as many supporters as possible on Monday, so if you have spare hour and the appropriate DBS clearance, do please come and join us, straight after drop off on Monday. Either let Mrs Stack or Mrs Groves know on Friday or drop an email to the office.
Many thanks for your contined support.
Emma Lever