YR Happy Easter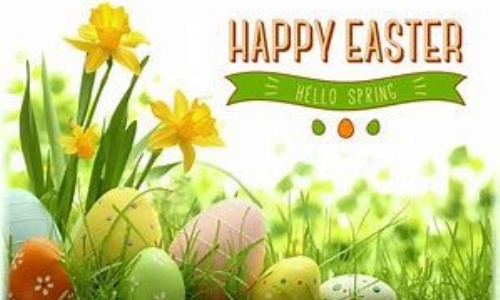 Well done Badgers - another term completed. Nothing like a science trip, a disco, a spring chicken song and dance to perform, and a few Easter egg hunts to really wear them out before the holidays! I've heard they had a fantastic trip and they were all keen to tell me their favourite bits. Mrs Lever was really impressed with their behaviour and we look forward to taking them to more places in the summer term. Each child was given an Easter book from us as a thank you for all their hard work. One child did manage to leave their Peter Rabbit book behind but if they let us know after the holidays we have saved it for them.
This has been the term in which the children have really begun to put all their phonics skills together and begin to read and write for themselves. We have been so pleased with their progress and excited about what next term could bring. Thank you for all your support with this at home - it really helps. I did an Easter treasure hunt with all the children in groups and they had to read the clues to find where the eggs were hidden. It was great that they helped each other to do the reading and were so willing to have a go and make sense of what the clues said. Perhaps you could have a go at making up treasure hunts at home. The children could even have a go at helping to write some clues of their own. Mrs Jacobs did ensure all children had a couple of reading books to read over the holidays but if you are keen to do more then take a look at the early readers section at Lymington library and choose some books from there.
Some parents at Parents Evening were curious to know whether their child was where they should be for this stage of the year. If it helps, please take a look at the recently updated Early Years overview on this website. If you click on the Parents Information tab at the top of the page and then look in the Curriculum section you should see a term by term overview for Year R of what we expect the children to be achieving for each of the Early Learning Goals. I hope it's useful.
Our topics next half term will include life cycles of plants and animals and give us a chance to get gardening and find out more about different living things. I expect the children have a lot of knowledge they can share already but if you do get a chance to visit a garden or garden centre over the holidays or a farm with new born animals then it will give them more to talk about and experiences to share.
It was sad to say Goodbye to Jesper. He has been such a good friend to all those in Badger class and a real team player. We wish him and his family all the best for their return to Norway.
We wish you all a Happy Easter and we look forward to seeing everyone refreshed and raring to go after the holidays.