Year 1 - 30.11.18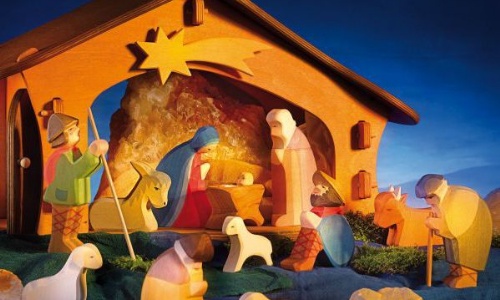 This week in English we have been looking at different emotions. We have collected as many different emotions as we could and then have discussed where they would fit in a line from worst to best. The children have then used this to think about how the characters were feeling in Lily and the Snowman.
In maths we have been telling the time to the hour. We have made our own clocks and have used them to help us during the week. We are now starting to look at money. To help your child at home, go through the different coins and identify what they are - pence or pounds and how much they are worth.
Rehearsals are well underway for the nativity and we are getting very excited! Next week we will be practising the nativity on three occasions in the church and would be very grateful for some assistance walking to and from the church. The dates and times are as follows:
Tuesday 4th December – leave school at 9:10am and leave the church at 11:45am.
Thursday 6th December – As above
Friday 7th December – Leave school at 1:15pm and leave the church at 2:50pm.
If you are able to help on any or all of these days, please let the office know and we will be in touch to confirm.
Please note that you do not have to stay at the church with us for the whole rehearsal time, just walking to and from the church would be brilliant.
***please keep an eye on the blog next week for final arrangement details***
Many thanks
Miss Blick and Mrs Lindsey