We are the friendly sharks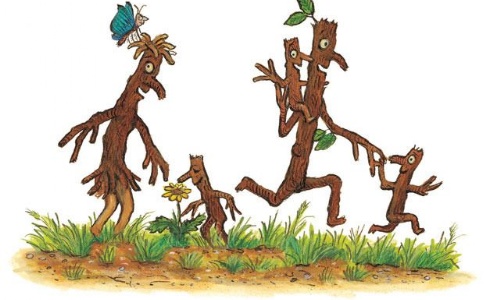 The sharks have been thinking a lot about friends this week and have also been getting to know the story of Stickman better.
To tie in with National Anti-bullying week in Year 1 we focus on how to be a good friend to others. The Year 1 children are obviously well practised in this as they have come up with lots of ideas and top tips about being a good friend and rewarded each other with friendship certificates. They were asked to think why they liked their friends and find out why their friends like them. Through story we noticed that everybody is different but everybody is special in their own ways and everybody should be included. The children should know now that if they ever have problems with friends they can tell one of us grown-ups how they feel and we can help them sort it out.
In Literacy, as well as writing about friends, we have been studying Stickman - looking for rhyming words, finding clues in the pictures about seasons, thinking about how Stickman's feelings change as we go through the book. They created Missing posters for Stickman with Mrs Townsend and next week they will be writing a diary entry for him. We will also be finding out more about Julia Donaldson. If you have any of her books at home or find any in the library then please do read them. I'll be asking which of her books they like the best and why.
In readiness for this in Maths we have been recapping on days of the week and your child should have come home with a simple diary to complete about what they do this weekend. (A sentence for each day is all they need). We have also introduced months of the year and it would be great if your child can remember the date of their own birthday. I suggested that when you got your new calendars for next year you take a look through it together to find out what day their birthday will fall on in 2017. They also had to order the seasons using illustrations from stickman. I sent these home with the children to act as a reminder. Try and decide together which is your family's favourite season and why. Do you all like the same seasons?
In Maths we have also been on 3D shape hunts and been measuring mass using balance scales and multilink cubes.
In Science the children have continued to investigate materials and in Design Technology they have made moving pictures which they were allowed to bring home with them today.
Thanks to those of you who offered to help next Tuesday on our Stickman Adventure. Don't forget to send your child in with wellies and a change of clothes on Tuesday as well as a warm waterproof coat. If the weather is so bad that Mrs Townsend has to cancel the trip they will still be doing Stickman activities that morning. If you find any good sticks over the weekend you could bring them in so that they can still make their stick people. Sticks with a Y shape make good legs!
Thanks to those of you who have offered to help with the sewing too. Anyone else who is free and willing on Thursday or Friday afternoon (and been checked) please do let me know.
I hope those who went to the disco had a great time. Enjoy the rest of your weekend.