We're Sharks, we're Sharks, we're the Shark Class, that's us and we went to the forest in cars and a minibus!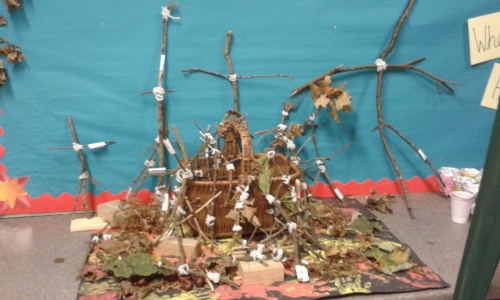 Year 1
It's been a great week for Stickmen in Year 1. Amazingly the weather held out long enough for us all to enjoy a trip to the forest on Tuesday to collect sticks, play pooh sticks and make homes for the Stickman, his Stick Lady Love and his Stick children three. We also experienced some beautiful autumn scenery along the way.
The children have since created their own stickmen of all shapes and sizes and with many different talents apparently! They have all been inspired to do some fantastic writing and all week long we have been reading different books by the author Julia Donaldson in guided reading and story time. If you get the chance to watch Gruffalo's child on DVD or online with them this weekend that would be helpful as Mrs Townsend watched most of it with them this week and sadly I didn't get to show them the end. Next week they will be coming up with ideas for and writing about the Adventures of Twig Kid, one of Stickman's children.
As well as making the stickmen and decorations for our Stick Family tree, the children made blankets for their stick people too.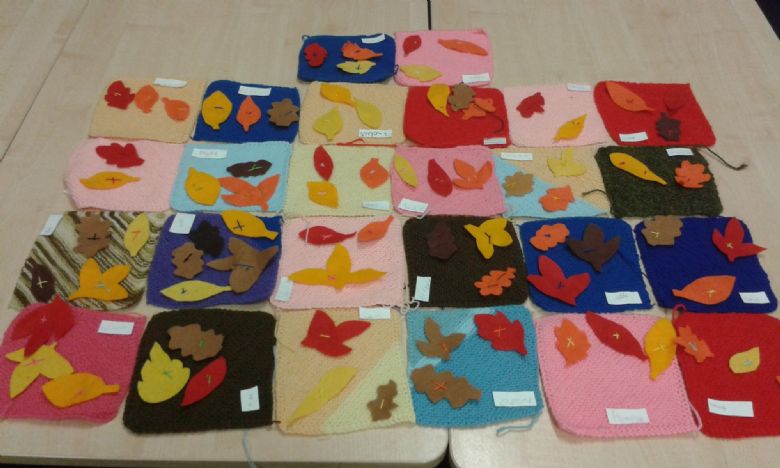 Many thanks to all the parents who helped with these activities and who came on the trip with us too. We couldn't do it all without your support.
In maths we have been recapping on 3D shape names and their different properties and today I introduced half past times. Most children are confident telling o'clock times but this was a bit more of a challenge and I reassured the children who found it tricky that we would be covering it again soon. If you get the opportunity to follow this up at home it may be helpful.
We have been busy practising songs for our Nativity play too - there are some catchy numbers and everyone is keen to join in and have a go which is brilliant.
Yesterday Mrs Macey-Dare kindly gave all the children a peg each which they have decorated and will be keeping in their trays. I have explained to them in our class assembly that if anyone has something important to tell myself or Mrs Townsend (happy, sad, exciting, worrying or just special), then they can put their peg up on our Bubble board and we will make time to listen to them. If their peg does finds its way home please can you send it back into school. Thank you.