Ho, ho, ho!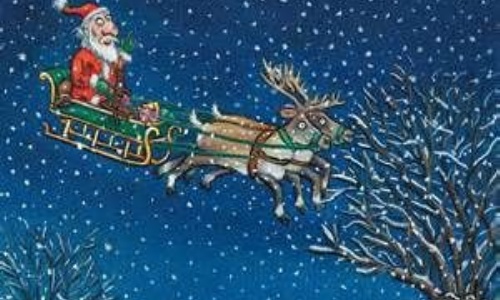 Christmas is officially on its way! Our countdown has begun with our Class Advent calendar this week.
Hopefully your child came home today with their "Adventures of Twig Kid" story book. They are very proud of them. This afternoon they buddied up with the Year R children to read their stories to them. They have enjoyed reading from our big box of Julia Donaldson books in class and we have been finding out a bit more about the author herself. If you want to you can go on the Gruffalo.com website and play and explore or follow the links to Julia's or Axel Scheffler's websites.
We have come to the end of our Stickman topic now and our Stick family tree house is making a transition to Elves workshop. We were busy making decorations and cards in our Art this afternoon. All the children helped to decorate the Christmas tree and many contributed to an extremely long paper chain and a special star tree. Great team work.
Rehearsals are going well for the Nativity with lots of enthusiastic singing. One carol which is a bit trickier is the traditional Away in the Manger as Year 1 will be singing the second verse. If you are able to practise this at home it may help.
"The cattle are lowing, The poor Baby wakes
But little Lord Jesus No crying He makes
I love Thee, Lord Jesus look down from the sky
And stay by my side, 'Til morning is nigh."
Don't forget to bring costumes in in a named carrier bag with a coat hanger on Wednesday. Any problems with this please let us know.
I hope Father Christmas was successfully rescued from Tesco's in the village this evening. The children wrote their letters to Father Christmas today and should have brought them home to you. I said you would know the best way to get the letters to him but if you wanted to post them in the postbox you could use the address on the Royal Mail website: http://www.royalmail.com/letters-to-santa. I haven't used this service myself but apparently if you send the letter in time you get a reply.
In maths we have been recapping on money and counting in 2s and 10s. If you need any help with the Christmas shopping . . . !