Y1 Nativity Costumes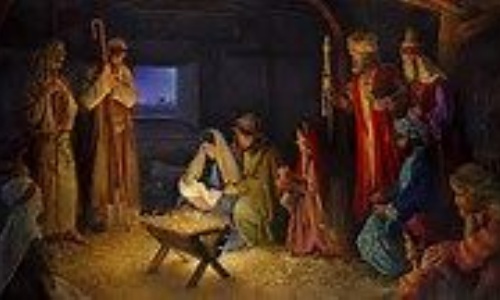 Y1
Thank you for the fabulous costumes. Please do not worry about an extra pair of shoes. We will use their trainers to walk down to church in.
We now have nearly all costumes in school ready for our dress rehearsal on Monday afternoon. Thank you. As we were looking through the costumes it seemed that quite a few children had been unable to find a spare pair of shoes or plimsolls to wear for the church. So to get around this problem we have agreed they can all walk down in their PE trainers and carry their school shoes or the ones they brought in especially in a bag that they can change into when they get to church. This is to avoid having muddy shoes on the carpeted area they will be performing on. If you have any spare carrier bags could you send them in on Monday that would be really helpful. Thanks to Mrs O'Sullivan for this suggestion.
Practices have gone well this week and I'm sure you will enjoy the show when you come to watch next week. The Tuesday performance will begin at 1:30pm and the Wednesday performance at 6pm. The children will bring their costumes home on Tuesday so that they can come ready dressed on Wednesday evening in time for the show. If you are not staying for the Wednesday show please make sure you are back to pick up your child by 6:45 or if you want them to go home with someone else please do let us know, thank you. We know they are all tired this time of year but they all have an important part to play in the Nativity so it would be great to see them all there.
Thursday will be a relaxing day for them with a trip to the village hall to watch the Gingerbread man in the morning and then our Christingle service in the afternoon. If you are able to, please do join us for this special service which starts at 2pm in the school hall.
As we come to the end of term we have been thinking of all the people who have helped us so far in Year 1. The children have made star thank you cards which hopefully have been passed on to those they have been written for. We do appreciate all your support.
One of the activities the children had yesterday was to look through the gift catalogues and choose which presents they would get for other people in their family - if they had the money. Interesting results! They have made a few bits and pieces which they are bringing home next week but I thought it safest to send their Christmas crocus gifts home today whilst they had a hand free to carry them. Instructions are in your child's book bag but basically don't dry them out and don't drown them and they might grow by February- Good luck!