Y1 thinking about feelings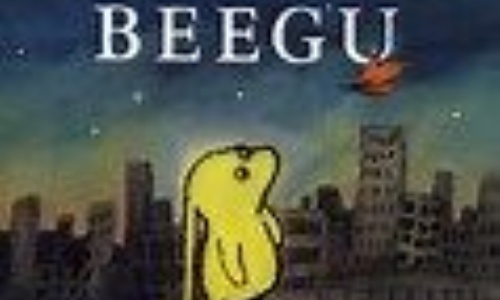 Y1 have been introduced to this rather endearing little alien, Beegu, this week in Literacy. They have taken him to heart and are not too disimilar to the kind, friendly children that Beegu meets in this fictional story.
In getting to know the story they have had to think about what they might like to ask Beegu. They have also been considering how Beegu might have felt at different points in his adventure and trying to imagine which kind of planet Beegu might have come from. There has been some extremely thoughtful and descriptive writing.
They have also been learning more about how to become space travellers themselves and have been very intersted in finding out about Tim Peake's time on the International Space Station. They had to decide which qualities and talents they have which would help make them into great astronauts one day. To give them a taste of it (literally!), Cadi brought in some astronaut Ice cream which she got from her visit to the National Space Centre. Everyone who could have it agreed it tasted delicious - thank you Cadi. Next week in Design Technology they will be designing and making their own moon buggies. If they want to bring in anything special from home (particular shaped boxes or decorative bits) for this they need to bring it in on Thursday. We have plenty of things in school we can use too. We practised making simple pull along wagons today and they were successful.
In Maths the Sharks have been solving problems involving money and practising adding different amounts, giving change and paying using different coins. We will be reinforcing this next week when we return to multiplication and division and the children will be practising counting in 2s, 5s and 10s.
We notice that there are not so many books as usual in our daily box for book change each day. We understand that many children have been ill lately and are still quite tired in some cases but if you are able to, please do try to fit in the time to hear your child read as often as possible. There is a significant difference in progress between those who are reading regularly and those who are only reading a couple of times a week. In class each week Mrs Townsend or I will hear your child read as part of a similar ability group which gives the opportunity to stretch their reading capability in a supported way. Mrs Revell also reads a Read Write Inc phonics book appropriate to their level with each group each week. Other than that, hearing children read is reliant on the support and time of our volunteer helpers, (including a group of Brockenhurst College students who helpfully come in each Friday afternoon). Some weeks this can be quite limited. If you know anyone who might be willing to come in and hear readers, (and is happy to be CRB checked first), please do let us know. If reading at home has become a problem for you and your child for whatever reason please do inform us and we will see if we can find an alternative solution.