Year 1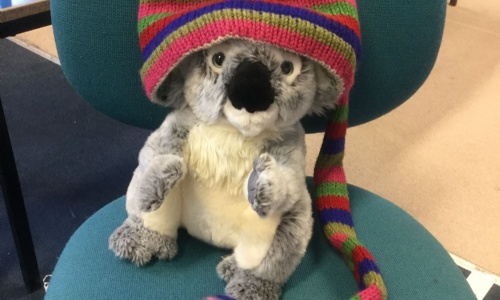 Hello everyone.
Some exciting news! The beans we planted last week have started to grow. Each day the children have been checking on their progress!
In Maths, we have been continuing to look at addition. We have linked our learning of number bonds with this and have been adding two numbers together. I have added a top marks link to addition if anyone wants to have a practice at home: https://www.topmarks.co.uk/addition/robot-addition
In English we have continued our work on The Queen's Hat. The children started the week learning about onomatopoeias. We listened to different sounds and wrote what we could hear. Our class Koala 'Bob' was found on Tuesday morning wearing a new hat! The children have all had a great time describing his hat and comparing it to the Queens in our story The Queen's Hat.
In Science this week, we looked at the features of a plant. To do this we used a sunflower which some of the children had planted during Year R. The children were able to see the key parts of the sunflower. We then labelled our own plants.
PE days: Monday and Friday
Have a lovely weekend
Miss McKay