Year 1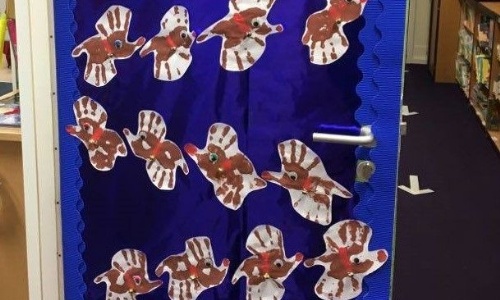 Hello everyone!
The Christmas spirt has definitely arrived in Year 1 this week! We have spent time this week decorating our door and filling up our advent calendar.
In Maths this week we have continued to look at 2d shapes. In particular looking at how we can halve shapes. The children have been practically halving 2d shapes and solving problems deciding if a shape is split in halve.
In English this week Bob our class Koala went missing! The children came up with the idea of putting up posters to find him. This led us to thinking about how 'Bunting' could let everyone know that the toys have gone missing in our book this half term. This week we have identified key parts of a poster along with the children deciding which toy is going to go missing.
Hope you all have a lovely weekend.
Miss McKay