Year 1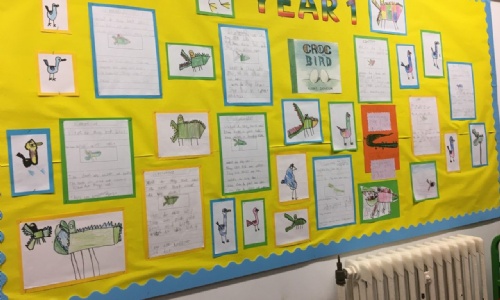 Hello everyone!
To brighten up this wet night, I have added a photo of the children's work on Croc and Bird! It has certainly made my day seeing it!
I am so impressed with all of the work that has been sent to me! The children have all worked so hard on this. It was lovely to see how proud they all were of their work up on the wall. I cannot wait for everyone to be back to see it.
A quick thank you to all of the parents! I know there is a lot of behind the scene work on our phonics for muting. Hopefully our class meet today has taught the children how to do it themselves.
I hope you all have a lovely weekend.
Miss McKay