Year 1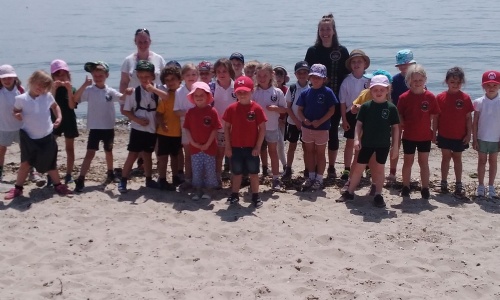 Hello everyone,
Wow! What a busy week we've had in year 1.
We had a wonderful trip to Lepe Country Park on Tuesday where the children went on a Seashore Safariand a scavanger hunt around the beach! We found lots of crabs, seaweed, shrimps and shells. I was so impressed at how brave the children were picking up different things and also how well behaved they were. Well done Year 1!
On Wednesday, the excitement continued when we went outside and planted our flowers in the raised beds. The children loved digging the holes and seeing their flowers all planted. I have added a few photos for everyone to see.
I hope you all enjoy the weekend,
Miss McKay