Y1 -Our Amazing day out at Manor Farm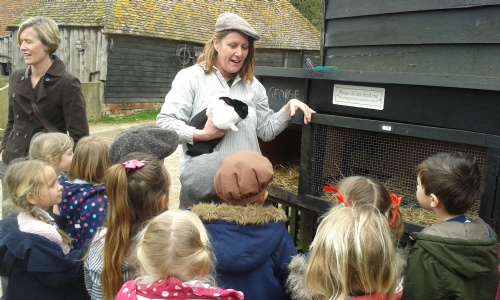 Y1 - Finally I get a chance to upload the children's recounts of their day out last Thursday. Sorry it has taken a while. The children did the morning activities in two separate groups so difficult to find one recount that said it all so instead you have a little bit from everyone. To find out more about your child's day you can read their full recount when you come in for Mother's Day, (all Mums welcome this Friday from 9-11am), or next week when you come in for your parent's evening appointment. This will also be a chance for you to see the Class Museum and the rest of their work. They have a lot to show off!
Speaking of showing off I did set them the challenge last week of preparing somthing special for our special Y1 Red Nose day Show and Tell challenge this Friday afternoon (24th March). If they can tell a joke or do a dance or sing and make me smile I will give 50p each to Comic Relief on their behalf. Collaborative acts are welcome but may need a practise first! So you might want to remind them.
I understand they enjoyed their well deserved marble treat yesterday - helping Mrs Townsend celebrate her birthday!
I see we now have a Year 1 photo Album so who knows there may be some photos for you to view as well in the near future . . .
Manor Farm:
"First we put our bags down in a room and then I fed a Shetland." – Bea
"First I went into the wooden building and put some wheat into the wheel. Then I turned it round then flour came out" –Oliver
"First I saw a duck. It was green, black and yellow" –Maddie
"First I stroked the donkey. It was soft. It was naughty because he tried to escape." –Oscar
"I liked it when we fed the donkeys. After that I brushed the donkey's fur". –Lucius
"First of all I looked at the piglets. After that I saw guinea-pigs. After that I saw a duck." – Digby
" I thought the funniest bit was a goat climbing on the fence" –Maisie
"We saw a rabbit and a fat pig too. There were baby pigs. We fed the pigs and saw two goats too. It was fun". – Erica
"I liked it when the Year 2 come too"
"First of all we cleaned the brass and made the brass shiny". Will
"First we cleaned and polished the shiny things" – Lucas
"Then we had to clean the brass. Brasso has been in England from 1905 to 2017 which is 112 years." – James
"At last we washed up. We squeezed the water out of the mangle" - Cadi
"After that I did some washing. I was really good at using the pump." Peony
"First I did the washing. We made bread" – Aidan
"At Manor Farm we did some baking, I was disappointed that we didn't get to eat it!" – Rose
"Second my group got to make bread rolls. Unfortunately we didn't get to eat them." - Henry
"I went upstairs. Finally I got to see the gazunder." – Zak
"My favourite bit was when my group went upstairs and saw gazunders". -Flynn
"At last we could have lunch. I was astonished how exhausted I was". – Uma
"Finally we had our lunch. It was yummy!" – Harry
"After we had our snack we went into the school and started writing and the teacher was very strict" - Max
"At Manor Farm my best bit was when the whole class went into the olden days classroom" – Bethany
"Last of all we went in the old school room and I was excited"– Mia
"My best thing was when Zak wore the D hat in the schoolroom" – Albie (Zak was a brave volunteer!)
"I really liked the school room but I was a little bit frightened because it was different to our school" – Phoebe
"Finally after our exhausting day it was time to go home. I love Manor Farm". –Lucy
A great day was had by all and your children were well behaved and keen to join in with everything. We were a bit disappointed as we saw the bread rolls had gone in the range and expected to eat them later but when you consider that some of them had cleaned the brass then washed the clothes then gone and prepared the rolls without a chance for a handwash between you can understand why. You can rest assured that they certainly did wash their hands before they ate their lunch and after being in the farmyard with the animals. If you want to bake bread at home feel free, Aidan recommends it! There was so much to do we didn't have time to play in the old school yard in the end (another disappointment!) but we made up for it by playing with the hoops and skipping ropes and rubber balls in our special Old fashioned playtime last Friday.