Y1 & Y2 went to the zoo . . .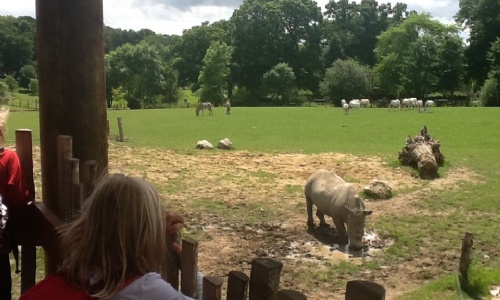 We had a fantastic day at Marwell yesterday. The children were brilliantly behaved and genuinely interested in all of the animals both great and small. It was great to be able to get so close to so many animals a lot of whom originate from Africa. An excellent introduction to our topic. Thank you to all the parents who came along to help and did such a good job of interacting with their groups and stimulating interest and discussion. Please take a look at our photo gallery to see some of the things we saw.
Today your child should have brought many things home in their bookbag including a free child ticket for your child to go back and visit Marwell zoo with yourselves. There should also have been a white A4 letter about a trip we have planned for next Friday. We are going to the CET tree house study centre in Beaulieu. Please do take the time to read this and return the slip either tomorrow or Monday to let us know if your child needs a school packed lunch as these will need to be ordered ahead from the school kitchen.
I see on the school calendar it says it is KS1 phonics screening all week. The phonics check itself only takes between 5 and 10 minutes per child so the children will simply come out with me one at a time and read through the words in the check. We had a practice before half term and all the children were more than happy to have a go at sounding out the words both real and alien so I am confident it won't feel like an ordeal to them. Most can't wait to have the chance to read aloud whatever the text might be. I will be coming in to do the screening tests especially on Monday and Tuesday morning and Mrs Townsend will be teaching the class again on Thursday morning so I can continue then. You will receive your child's test score in July.
Don't forget Dads you are more than welcome to come and join us next Friday morning first thing for Fathers in school. We look forward to seeing you then.