Year 1 - Week 5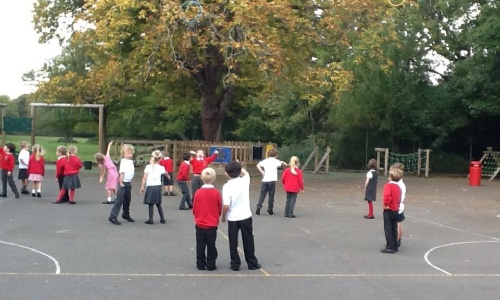 In maths last week we were working very hard comparing different lengths. We had lots of practical activities to take part in and we were comparing, describing and ordering various lengths. We were then measuring using non-standard units.
In English we have now read 'The Queen's Hat'. The children are really enjoying this book and there are lots of giggles when reading it – especially when the hat lands in a pushchair! We are beginning to think about our own stories and thinking about what object we could have that gets blown away.
On Friday, we made observations outside, linked to our science topic. We are thinking about seasonal change and how it changes the way things look in the school playground. In particular a large tree that is beginning to lose its leaves. We noticed a variety of different colours in the playground – a beautiful time of year! We will be revisiting the trees outside regularly to see how they change throughout the seasons.
Unfortunately, Rufus did not make it home with anyone this weekend. It was such a busy afternoon that I forgot to hand him out and he was left in school all weekend - sorry Rufus! We were worried that Rufus may have been feeling a bit sad so he has joined us on our local walk today and thoroughly enjoyed it! He will be leaving with one of our super sharks this Friday.