Year 1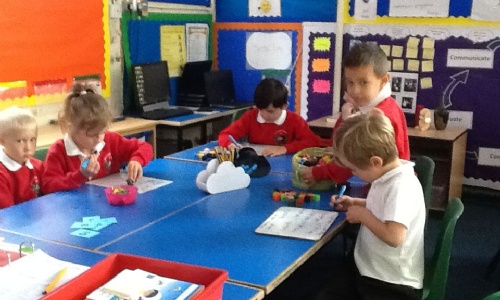 Welcome back!
This week in maths we have been looking at doubling and halving different numbers. We have used lots of resources and have been working together to share and double amounts. We have been continuing to practice our number bonds by using Topmarks 'Hit the Button'. You can access this online at home if you like. The children really enjoy being up against the clock and seeing how many they can get right in a minute.
In English we have been finding out more about 'The Gunpowder Plot.' We started the week by looking at what we did to celebrate bonfire night – a lot of the children told me they will be seeing fireworks this weekend and are so excited! After sharing our own experiences we have found out why bonfire night started. The children have been creating freeze frames from the story and we will be sequencing the events next week.
Just a couple of things:
Helping in the classroom –If you would be interested in helping in the classroom at all, please let me know. On a Thursday and Friday in particular we do not currently have any helpers.
Reminder – please can we make sure that all children have a named water bottle in school.
I hope you all have a great weekend.
Miss Blick