Year 1 - 26.01.18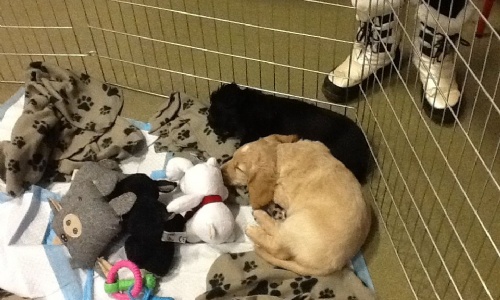 This week got off to a very exciting start as we had puppies in school! The children spent some time in school and met 7 weeks old puppies. This was a lovely experience and all children thoroughly enjoyed it. I have attached some pictures to this blog post.
In maths we have been focussing on fractions. This can be quite a tricky concept and the children have worked extremely hard finding ½ and ¼ of shapes and quantities. We have used lots of practical resources to help us throughout the week. We have been making sure that when we are dealing with fractions that we ensure that all parts of the shape or quantity are equal.
In English, we have finished our Little Red Riding Hood unit. All children have written their own innovated version of the story. They have worked on using our success criteria when checking their work to make sure they are including capital letters, full stops etc. It was a pleasure to read their final stories.
Miss Blick