Year 1 - 09.03.18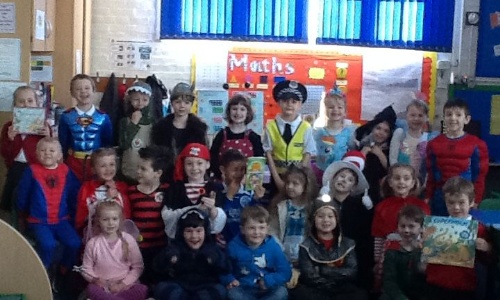 It was lovely to see everyone back on Monday after the recent snow days. I really enjoyed hearing their stories and they were so keen to share their sledging adventures or the snowball battles that they took part in! As an early morning task we spent the first 15 minutes or so writing about what they had been up to.
In English we have finished our instructions unit. Last week, the children were inspired by a book called 'Zoomers' where zoo animals and farm animals were combined together to create a new animal. They had some brilliant ideas and created their very own unique animals – you may have seen a few on Twitter! We then used the structure of the instructions in 'How to Wash a Woolly Mammoth' to plan and write instructions for our animals. As a class we have focussed on using our success criteria and reading our work back to see how we could improve it. The children have worked very hard to improve their writing, both independently and in response to the marking.
In maths, we spent the beginning of the week finishing off some problem solving. The problems we were tackling were all to do with subtraction and involved missing numbers. It is great to see how the class has grown in confidence when problem solving and how they can select different resources/equipment to help them work out the answer. We have then moved on to exploring 3D shapes, which we will continue into next week.
It was amazing to see so many wonderful outfits on Thursday! Year 1 love hearing and sharing stories so we spent the first part of the day talking about our outfits and what books we enjoy reading.
Thank you to all of the mums who came in to join us this morning, it was great to see so many of you. I hope you enjoyed the experience.
Finally, we have had a great week with the new certificates. Mrs Revell and I have managed to hand out a number of certificates for a variety of different reasons. I am looking forward to sharing more of their achievements with you soon.
I hope you all have a lovely weekend.
Miss Blick.